zhōng guó yī wù gōng zuò zhě hǎi dì liáo shāng dì dì zhèn xìng cún zhě
tài zǐ gǎng wáng zǐ1yuè27rì diàn() - 1yán yán liè rì de zhì kǎo xià, zài jiā lè bǐ hǎi guó jiā, zhōng guó yī wù rén yuán bèi hàn shuǐ jìn shī hòu, chéng lì le liǎng gè zhàng péng fù jìn de yī gè gōng kāi gōng píng de zhè cì dì zhèn róu lìn de shǒu dū。
zài huà bù zhōng yī yuàn de xī yǐn shù bǎi rén, xǔ duō fù nǚ hé ér tóng, dāng"kāi zhāng yíng yè" shàng wǔ9shíxīng qí sān。quán fù wǔ zhuāng de zhōng guó wéi hé rén yuán yě zài chǎng wéi chí zhì xù。
40gè yī wù gōng zuò zhě, qí zhōng shí xí, wài kē yī shēng hé fáng yì zhuān jiā hé suǒ yǒu yǐ qián de tuì wǔ jūn rén lián hé guó tè pài tuán, dǐ dá hǎi dì rì, dài zhe tā men de20dūn yī liáo yòng pǐn。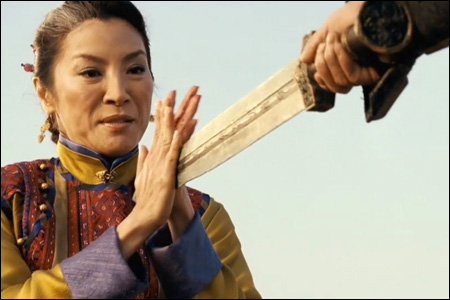 PORT-AU-PRINCE, Jan. 27 (Xinhua) -- Under a baking sun in the Caribbean nation, Chinese medical workers were soaked with sweat after setting up two tents near an open fair in this quake-torn capital.
The canvas Chinese hospital attracted hundreds of people, many women and children, when it "opened for business" at 9 a.m. Wednesday. Fully armed Chinese peacekeepers were also there to maintain order.
zhōng guó yī wù gōng zuò zhě hǎi dì liáo shāng dì dì zhèn xìng cún zhě
The 40 medical workers, among them interns, surgeons and anti-epidemic experts and all veterans oprevious UN missions, arrived in Haiti on Monday, bringing with them 20 tons of medical supplies.
tài zǐ gǎng wáng zǐ1yuè27rì diàn() - 1yán yán liè rì de zhì kǎo xià, zài jiā lè bǐ hǎi guó jiā, zhōng guó yī wù rén yuán bèi hàn shuǐ jìn shī hòu, chéng lì le liǎng gè zhàng péng fù jìn de yī gè gōng kāi gōng píng de zhè cì dì zhèn róu lìn de shǒu dū。
zài huà bù zhōng yī yuàn de xī yǐn shù bǎi rén, xǔ duō fù nǚ hé ér tóng, dāng"kāi zhāng yíng yè" shàng wǔ9shíxīng qí sān。quán fù wǔ zhuāng de zhōng guó wéi hé rén yuán yě zài chǎng wéi chí zhì xù。
40gè yī wù gōng zuò zhě, qí zhōng shí xí, wài kē yī shēng hé fáng yì zhuān jiā hé suǒ yǒu yǐ qián de tuì wǔ jūn rén lián hé guó tè pài tuán, dǐ dá hǎi dì rì, dài zhe tā men de20dūn yī liáo yòng pǐn。
The hospital's first patient was a man in his twenties, whose right arm was still bleeding from a gunshot wound. Medical workers carefully dressed his wound and directed him to a formal hospital to remove the bullet.
One of the medical workers hung a national flag before the makeshift hospital, which provides basic medical care for survivors of the earthquake. It was the first time the five-star red flag of China, which has no diplomatic ties with Haiti, flew in the Caribbean nation.
As of noon, the scorching heat became ever more unbearable; however, medical workers busy attending patients had no time to drink water or go to the toilet. Guan Qun, a female doctor, diagnosed as many as 40 people within two hours.
"The earthquake has dealt a heavy toll on the health of women and children," she said, noting that "there is not enough food and clean water. As a result, many of the quake-shocked children show symptoms of diarrhea, cough and fever."
Anti-epidemic expert Song Hongbin said the medical workers had also been monitoring infection and would immediately warn the World Health Organization and the Haitian government if they sensed an infection risk.
Mohammed, an Iranian medical worker who visited the hospital, spoke highly of Chinese doctors' medical skills as well as their tenderness and patience.
"Those Chinese colleagues, who participated in a massive rescue mission in quake-hit China's southwestern Wenchuan, know more about how to heal the Haitian quake victims," he said.