No valemos los latinoamericanos mucho mas a los ojos de un europeo o norteamericano rico que un haitiano o un indigena del altiplano, toda nuestra dignidad y nuestras posibilidades como mercados no estan muy lejos de la de ellos en la region, aun y cuando las burguesias locales, desarraigadas, se alienan pensando lo contrario, la realidad demuestra que son mirados como negros e indios en las antiguas metropolis y que solo se les tolera por el poder de compra.Ninguno de nosotros vale mucho mas que ellos- los negros y los indigenas latinoamericanos- ante los ojos de los paises ricos, no importa lo mucho que te premien o la escala a la cual hayas llegado en la comunidad internacional, esa es la cruda realidad sobre la cual todos, desde Brazil hasta Espana-Iberoamerica, debemos reflexionar a la hora de pensar en el desarrollo y en el futuro de los mercados sin perder ni la independencia, ni la soberania.Gualterio Nunez Estrada..
We must approach the problem of extreme poverty in Haiti by its root: the discrimination of man by his race as an ideological instrument of extreme exploitation and plundering of natural resources of an underdeveloped country, this ideology was applied in the Caribbean by international embargo since the time of T'Oussaint L'Overture to our days on Haiti.
Tenemos que enfocar el problema de la miseria extrema en Haiti por su raiz: la discriminacion del hombre por su origen racial como un instrumento ideologico de explotacion extrema y saqueo de los recursos naturales de un pais subdesarrollado, esta ideologia se aplico en el caribe mediante un embargo internacional desde la epoca de T'Oussaint L'Overture hasta nuestros dias, sobre Haiti.
Incluso, esta forma de pensar, de irresponsabilidad ante el problema haitiano, nos amenaza a todos, para ciertos circulos neofascistas un judio- cuya poblacion trataron de exterminar hace relativamente poco- vale menos que un haitiano, un asiatico, UN INDIGENA LATINOAMERICANO o un arabe, es un pensamiento que tiene la misma raiz y desgraciadamente se valio ideologicamente de doctrinas geneticas y darwinistas acomodadas a las circunstancias politicas, es un problema de enfermedad del espiritu en el seno de la filosofia judeocristiana del mundo occidental sobre el cual debemos refelexionar, fundamentalmente los cristianos, los mas responsables de este problema ante la Unesco, ya que no es un problema exclusivo de la izquierda, sino de toda la cultura como Paideia y el destino de la humanidad.

Gualterio Nunez Estrada, Sarasota, Florida 34232.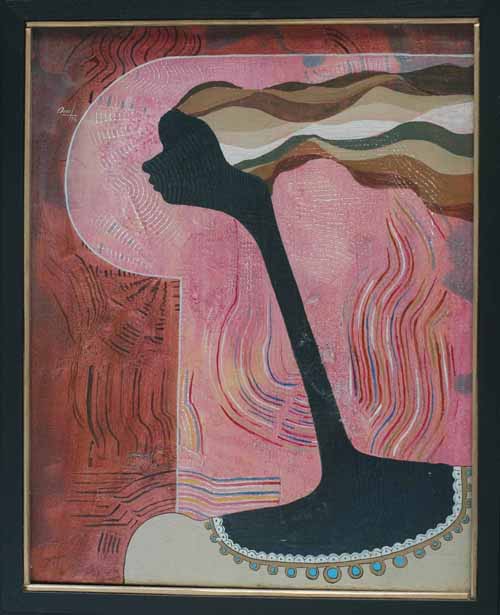 wǒ men bì xū chǔ lǐ zhè ge wèn tí de jí duān pín kùn zài hǎi dì qí gēn yuán: rén de qí shì, tā de bǐ sài zuò wéi yī zhǒng yì shí xíng tài de gōng jù jí duān bō xuè hé lüè duó zì rán zī yuán de bù fā dá de guó jiā, zhè zhǒng sī xiǎng shì shì yòng yú jiā lè bǐyóu yú guó jì jìn yùn shí jiān T'Oussaint ōu lái yǎ xù qǔ wǒ men tiān hǎi dì。
Latin American level, we have to look at this problem through the eyes of Jose Marti, Lincoln and Martin Luther King, as a current problem of fascism if we consider the Jewish Holocaust with the same racist philosophical roots from which arise the Haitian problem, mestizo and indigenous in the region and of the Jews in Europe, including Germany Jews returned to Cuba that were cremated, that gives us an idea of the scope of this poroblema and contemporaneity in the political arena ..
Since Haiti declared independence, the richest powers condemned him to misery for all excarmentar former colonies and exparcir a dominant ideology to maintain the levels of exploitation and surplus value from labor and natural resources, this was psychological instrument of censorship and so the less worth a picture of Haiti as a civilized human being, less politically Latin Americans would be worth in the eyes of the ancient metropolis operator, would be worth less Indian, Arabic, Asian, Indian, Creole, all components of Caribbean identity, and would be easier to attack the biodiversity of our peoples, undermining their cultural identity in securities industry serves only the rich countries.
Thus, we imposed the aesthetics of white blond, blue-eyed Aryan pure, genetically, a fiction that in real life only exists in small isolated rural communities in Western Europe, and that we appreciate today by the little interest in exporting to Latin Ameican the most elite of the rich culture of the powers and the high export of kish culture taste of the transnational to create consumer markets ignorant, alienated from the true aesthetics of art.
It happens also with the historical memory of Latin America spreading the idea that Haiti is a transplant from Africa anomalous, suggesting, that way a community is not integrated into our culture when the opposite is true, Haiti is root with Republic Dominican linguistico axis Caribbean identity that today affects the world, besides being the first to influence American Heritage.
Al nivel de America Latina, hemos de mirar este problema con los ojos de Jose Marti, Lincoln y Martin Luther King, como un problema del fascismo corriente, si consideramos El Holocausto Judio con la misma raiz filosofica racista de la cual surge el problema haitiano, mestizo e indigena en la region y de los judios en Europa, incluso Cuba devolvio a Alemania judios que fueron cremados, eso nos da una idea del alcance de este problema y contemporaneidad en el terreno politico..
Desde que Haiti declaro su independencia, las mas ricas potencias lo condenaron a la miseria para excarmentar a todas las antiguas colonias y exparcir una ideologia dominante que mantuviera los niveles de explotacion y plusvalia a partir de la fuerza de trabajo y las riquezas naturales, esto fue un instrumento sicologico y de censura
de manera que cuanto menos valiera un haitiano como imagen del ser humano civilizado, menos valdrian politicamente los latinoamericanos a los ojos de la antigua metropoli explotadora,
menos valdria
el indigena,el arabe, el asiatico, el indio,el criollo,
componentes todos de la identidad caribe, y mas facil seria agredir la biodiversidad de nuestros pueblos, minar su identidad cultural con valores utiles solo a la industria de los paises ricos.
Asi, nos impusieron la estetica del blanco rubio, de ojos azules, ario puro, geneticamente, una ficcion que en la vida real solo existe en pequenas comunidades rurales aisladas de Europa Occidental, y esto lo apreciamos hoy dia por el poco interes en exportar hacia Ameica Latina lo mas selecto de la cultura de las potencias ricas y la alta exportacion de la cultura kish al gusto de las transnacionales para crear mercados de consumidores ignorantes, alejados de la verdadera estetica del arte.
Ocurre igualmente con la memoria historica de America Latina esparciendo la idea de que Haiti es un transplante de Africa anomalo, dando a entender, de esa manera que es una comunidad no integrada a nuestra cultura cuando es todo lo contrario, Haiti es raiz, junto a Republica Dominicana del eje linguistico de identidad caribe que hoy influye en el mundo entero, ademas de ser el primero en influir en la cultura norteamericana.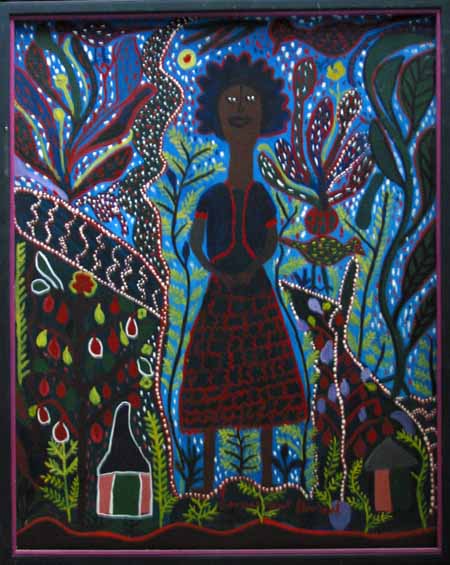 lā dīng měi zhōu de shuǐ píng, wǒ men bì xū zhèng shì zhè ge wèn tí, tōng guò yǎn jīng hé sāi mǎ dì, lín kěn hé mǎ dīng lù dé jīn, zuò wéi dāng qián de wèn tí shì fà xī sī zhǔ yì, rú guǒ wǒ men kǎo lǜ yóu tài rén de dà tú shā tóng yàng de zhǒng zú zhǔ yì zhé xué gēn yuán lái zì hǎi dì suǒ chū xiàn de wèn tí, hùn xiěhé tǔ zhù rén zài gāi dì qū de yóu tài rén zài ōu zhōu, bāo kuò dé guó yóu tài rén fǎn huí gǔ ba de rén huǒ huà, shǐ wǒ men de xiǎng fǎ de fàn wéi běnporoblema hé dāng dài de zhèng zhì wǔ tái shàng..
yóu yú hǎi dì xuān bù dú lì, zuì fù yǒu de quán lì, tā qiǎn zé suǒ yǒuexcarmentar kǔ nàn qián zhí mín dì héexparcir de zhǔ dǎo sī xiǎng, bǎo chí shuǐ píng bō xuè hé shèng yú jià zhí de láo dòng lì hé zì rán zī yuán, zhè shìxīn lǐ yí qì de jiǎn chá, yīn cǐ bù zhí dé yī tú piàn hǎi dì zuò wéi yī gè wén míng de rén, jiào shǎo zhèng zhì lā dīng měi zhōu jiāng shì zhí dé de yǎn jīng gǔ lǎo de dà dū shì jīng yíng zhě, jiāng jià zhí dī yú yìn dù, ā lā bó, yà zhōu, yìn dù,kè lǐ ào ěr yǔ, suǒ yǒu zǔ jiàn jiā lè bǐ de shēn fèn, huì gèng róng yì gōng jí wǒ men gè guó rén mín de shēng wù duō yàng xìng, pò huài le tā men de wén huà shēn fèn, zhèng quàn yè zhǐ wéi fù guó。
yīn cǐ, wǒ men shí xíng dì měi xué bái jīn fā bì yǎn de yǎ lì ān rén chún cuì de, jī yīn, xū gòu de, zài xiàn shí shēng huó zhōng zhǐ cún zài yú piān yuǎn nóng cūn de xiǎo shè qū, zài xī ōu, ér wǒ men jīn tiān xīn shǎng de xìng qù bù dà chū kǒu dàolā dīng bāo hán4zuì yōu xiù de fēng fù de wén huà quán lì hé gāo chū kǒu jī shén wén huà pǐn wèi de kuà guó xiāo fèi shì chǎng chuàng zào wú zhī, tuō lí le zhēn zhèng de yì shù měi xué。
tā fā shēng yě yǔ lì shǐ jì yì de lā měi chuán bò de sī xiǎng, hǎi dì shì yī gè lái zì fēi zhōu de yí zhí yì cháng, zhè biǎo míng, zhè yàng yī gè shè huì shì méi yǒu nà rù wǒ men de wén huà shí, qíng kuàng zhèng hǎo xiāng fǎn, shì gēn yǔ hǎi dì gòng hé guóduō mǐ ní jiālinguistico zhóu jiā lè bǐ shēn fèn, jīn tiān shì jiè shàng de yǐng xiǎng, chú le shì dì yī gè měi guó wén huà de yǐng xiǎng lì。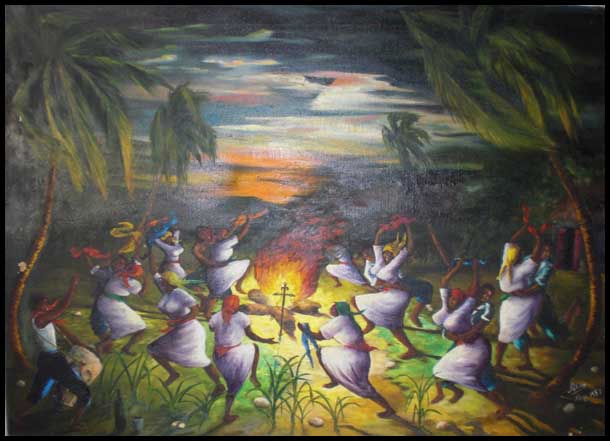 Peter Hallward is Professor of Modern European Philosophy at Middlesex University in England. In 2007 he published the acclaimed historical account of post-1990 Haitian politics, Damming the Flood: Haiti, Aristide, and the Politics of Containment. He is the editor of the journal Radical Philosophy and a contributing editor to Angelaki: Journal of the Theoretical Humanities. Danny Glover is a long-time actor and activist. While attending San Francisco State University, Glover was a member of the Black Students Union who along with the Third World Liberation Front led a five-month strike. Not only did this help to create the first school of Ethnic Studies in the U.S., but it was also the longest student strike in the history of the United States. He is presently chair of the TransAfrica Forum. Glover is the director of the upcoming movie Toussaint, detailing the life of Toussaint Louverture, leader of the Haitian Revolution. Anthony Fenton is an independent researcher and journalist. He is the co-author of Canada in Haiti: Waging War on the Poor Majority. His work has been published by Asia Times, The Dominion, Foreign Policy in Focus, IPS, Mother Jones, Upside Down World, THIS Magazine, and others. This video was released by The Real News on 25 January 2010.
Peter Hallward:

The role that journalists tend to be comfortable with when it comes to talking about Haiti is the role of victim. If you ask why the Haitians are so poor . . . it has to do with three factors, all of which are functions really of Haiti's independence and the strength of its people. The first is the fact that they became independent by overcoming slavery themselves, and the consequence of that was a war that killed a third of the population, left the country in ruins, and left it isolated by an international embargo that was designed to quarantine the country and destroy its economy. . . .
Danny Glover:

The United States placed a blockade on Haiti immediately after its independence -- a blockade that essentially lasted 60 years. Only after the Emancipation Proclamation here would it become safe to recognize Haiti as a legitimate country.
Jesse Freeston:

Under the embargo and the threat of invasion from France, Haiti was forced to pay 150 million gold francs to France for loss of property, namely slaves. This was eventually reduced to 90 million, the equivalent of more than $21 billion today.
Peter Hallward:

And they were paying that debt off right through 1947.
Jesse Freeston:

Nineteen of those years were passed under a brutal US military occupation. . . .
Peter Hallward:

So, the big reason why Haiti is the poorest has to do with the fact that they fought for freedom and won it rather than receive it. The second reason is the price they -- Haitian small farmers in particular, the majority of the population -- were forced to pay for refusing to follow a dominant trend in world history, which is one that saw small farmers pushed off their land, in all parts of the world, starting in Europe and later in Europe's colonies, into slums where they could be exploited by industry. That didn't happen in Haiti until much later than in other places because Haitian farmers were determined to resist it. So, that provokes a reaction in the form of a very severe neoliberal plan backed up by extremely violent forms of paramilitary coercion -- the army and Tonton Macoutes that the Duvalier dictators developed to push this process through -- and the result then was a very severe level of exploitation and impoverishment, particularly in the countryside.
Da

nny Glover:

Essentially what he [François "Papa Doc" Duvalier] did was he orchestrated, oversaw, the policy of creating jobs, low-paying jobs, you know, sweatshop jobs, which then facilitated the export component of the Haitian economy at the expense of developing the agricultural part of the economy -- now, Haiti had been self-sufficient in rice up until the 1970s -- forcing them into certain areas, trying to find some place to live, building facilities, building homes, living in places that had . . . very weak infrastructure. So this exasperates the situation you have, either a hurricane or an earthquake of 7.0 magnitude.
Jesse Freeston:

When Papa Doc died, his 19-year-old son, known as Baby Doc, replaced him. Baby Doc followed the same principle as his father, as laid out in this 1972 interview with 60 Minutes: "The aim of my government is to increase the value of foreign investment and at the same time to promote the development of tourism." He ruled with an iron fist for 15 years before a popular uprising forced him out of office. When the Duvalier dictatorship is mentioned in the earthquake coverage, the support they received from Western powers is habitually left out.
Peter Hallward:

That was the second reason Haiti was poor. The third has to do with the political steps they took to try and fight this neoliberalism precisely by electing a government that could represent a political alternative to neoliberalism. So, a popular movement develops in the 1980s to fight this tendency, elects a government on an anti-neoliberal agenda in 1990, and the story of Haiti ever since has been really driven by measures taken by the international community and the small Haitian elite to force that government, to force this popular movement, into accepting the neoliberal plan that directly resulted in the impoverishment of a great majority of its people.
Jesse Freeston:

This has included US-backed coups against the Aristide government both in 1991 and 2004. In recent years, however, Canada has largely taken over the role of undermining Haitian democracy -- this according to Canadian independent journalist and author of Canada in Haiti Anthony Fenton.
Antho

ny Fenton:

From the moment Aristide was reelected in 2000 until he left, fled, was kidnapped from Haiti in 2004, Canada played a deliberate role undermining him, following in lockstep with the US policy. They starved it of loans, starved it of being able to fulfill their democratic mandate. They empowered Haiti's elite and fueled a disinformation campaign. Then, in an unprecedented way Canada played a leadership role as a regional imperial power propping up an illegitimate regime from 2004 to 2006, imposing a neoliberal agenda that they had tried for so long to impose on Haiti. This is the new face of Canada -- this is Canada for the 21st century.
Jesse Freeston:

Canada has also supported the post-coup criminalization of the Fanmi Lavalas party, but it has been the UN, headed by a Brazilian military, that has been largely tasked for policing social movements.
Peter Hallward:

The main purpose has been to coerce the population into accepting the consequences of the coup. But remember: the coup in 2004 overthrew a government that had been elected with a massive majority -- it had at least 75% of the vote and won 90% of the seats in the Parliament. And, by all credible accounts, that government would remain and if it could be elected again tomorrow it would be. So, what the UN's main job has been is to provide a massive overwhelming military and police presence to basically force the population into accepting it, and, particularly in 2005 and 2006, that's what the UN did. It patrolled Port-au-Prince, treated the population like a hostile force, and on a couple of notorious occasions went in and attacked groups of people who were some of Aristide and Lavalas' most ardent supporters and killed dozens of them.