Younger vets entering ranks of the homeless

Jake Saltzman, an Air Force veteran of the Iraq war, lives in his car, parked here on Santa Rosa Avene. The former medic says he has a 90 percent veterans disability because of post traumatic stress syndrome

By
JEREMY HAY
THE PRESS DEMOCRAT
Published: Monday, November 9, 2009 at 6:34 p.m. Last Modified: Monday, November 9, 2009 at 6:34 p.m.
At the Veterans Northeast Outreach Center in Haverhill, Andre Gaumont pauses for some hot soup while checking out the services available to him. (Suzanne Kreiter/Globe Staff)
The red flag for psychiatrists is that these homeless, specially the army veterans, without medical care and attention, are exposed to dementia due to the constant harassment and social exclusion they are subjected in american society. Gualterio Nunez Estrada, Sarasota, Florida, 34233.
.Discharged to the streets
Armed forces veterans account for up to 25 percent of the homeless in AmericaHome from war, but homeless There are about 131,000 homeless veterans today, about a quarter of the total US adult homeless population. Twice as many veterans are homeless at some point during the course of a year. There were 196,000 in 2007 and 154,000 in 2008 . The number of homeless Vietnam-era veterans - about 80% of the total - exceeds the number that died in the war (58,148) . About 70% of homeless veterans suffer from alcohol or drug abuse problems; 45% have mental illness. There are an estimated 1,750 homeless veterans in Massachusetts. There are 62 transitional housing units in the region for veterans: 47 in Haverhill, 15 in Lynn. Sources: US Dept. of Veterans Affairs; VA Boston Healthcare System, Veterans Northeast Outreach Center, Lynn Shelter Assoc. STORIES BY STEVEN ROSENBERG / GLOBE STAFF
This is not the paradise that promise the wild capitalism after The Fall of The Mure of Berlin.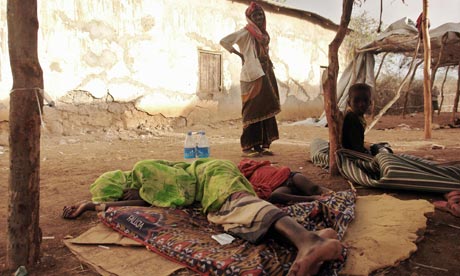 Millions will starve as rich nations cut food aid funding, warns UN
Aid agencies fear global disaster as support for World Food Programme hits 20-year low
Source: BBC Mundo
http://translate.google.com/translate?tl=en&sourceid=ie8-activity&u=http%3A%2F%2Fwww.bbc.co.uk%2Fmundo%2Finternacional%2F2009%2F11%2F091109_muro_capitalismo_mj.shtml
El paraíso del consumo feliz que impregna el discurso social tiene poco que ver con la percepción cotidiana de las mayorías.
La crisis económica mundial ha contribuido decisivamente a poner al desnudo esta discrepancia.
http://www.bbc.co.uk/mundo/internacional/2009/11/091109_muro_capitalismo_mj.shtml